Tiderstone sells solely quality products which fulfill international standards for production. Our quality control team is the back of our company who supports us being your eye at the factory. Every production will be checked carefully by us befoe shipment. Our staff of the customer service is introduced under Team.
But now get known to our hard working QC:
Quality Inspectors: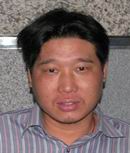 Mike Hong

As our inspector manager, Mr. Mike Hong is mainly responsible for supervision on our indoor products, complicated cut to size products and materials at other provinces outside Fujian. He used to be a foreman in Asia's biggest stone company, so he learned the strict quality system for high end class materials and apply them in our quality control wonderfully.
Production Management: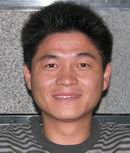 Bill Huang

As our R&D and CAD drawing expert, Mr. Bill Huang has great skilling in designing new products and offering precise Auto CAD drawings for our customers, especially for varied cut to size products like Radial Step, Pre-fabricated kitchen and vanity tops. He offers a guarantee of precise fabrication for customer projects.